Zipper(Zip, Zip Fastener)
A zipper is a popular device for temporarily joining two edges of fabric. It is used in clothing,luggage and other bags,sporting goods,camping gear (e.g.,tents and sleeping bags),and other textiles.

1. Zipper Structure: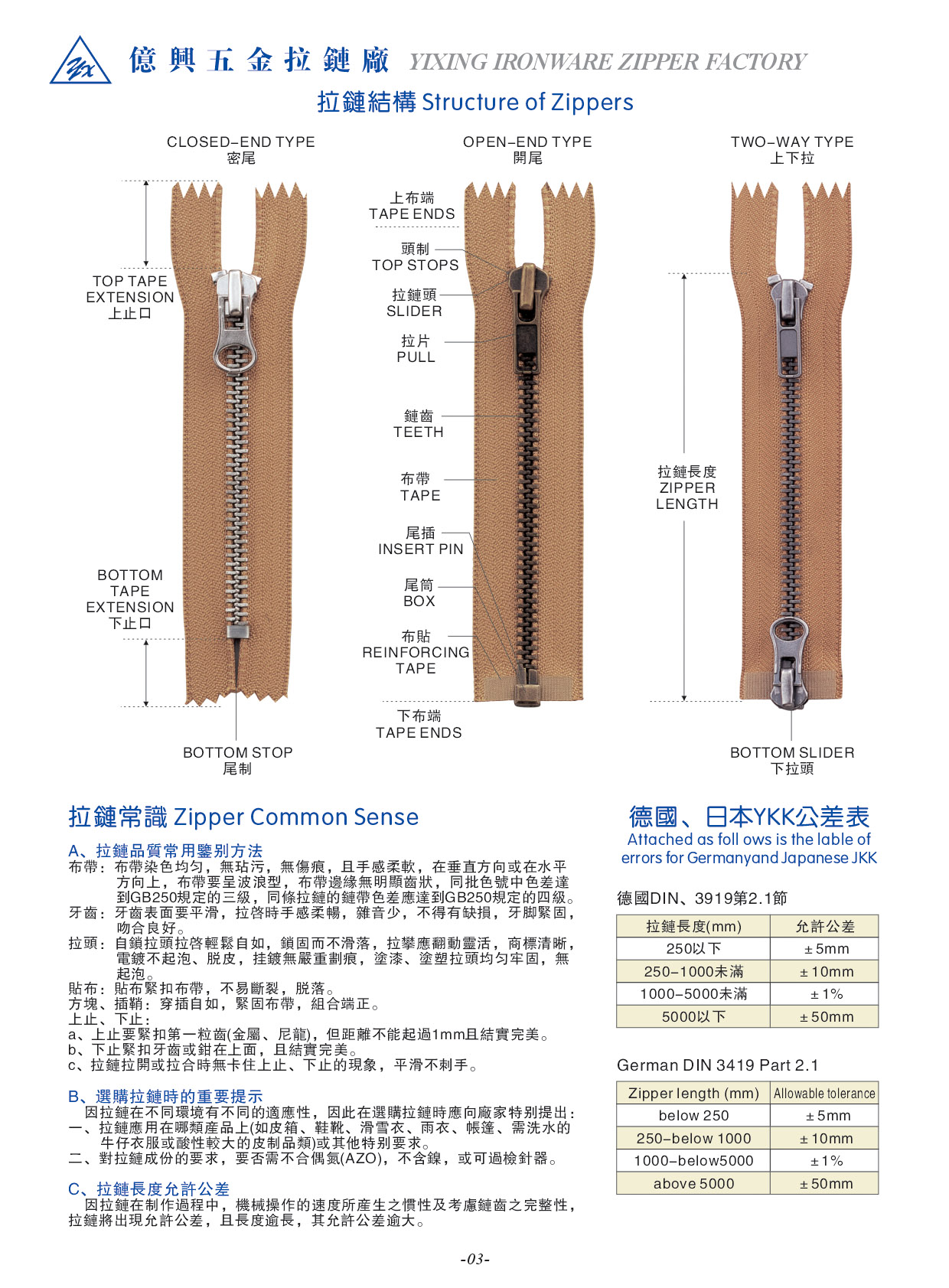 2. Zipper Type:
Usually Zipper have 5 basic Type: Open End, Close End, 2 Way Open ENd, 2 Way Close End(o type) and 2 Way Close End(x type)
3. Zipper Category:
Based on different material used for zipper production, here are three kinds of zipper: Nylon Zipper, Metal Zipper and Plastic Zipper
3.1. Nylon Zipper:
Nylon zipper is a zipper made from nylon monofilament wound around the center line formed by heating stamper. Compared to metal zipper, resin zipper, nylon zipper with low cost, high yield, high penetration characteristics. Nylon Zipper Widely used in sportswear, shoes, bedding, luggage, tents...etc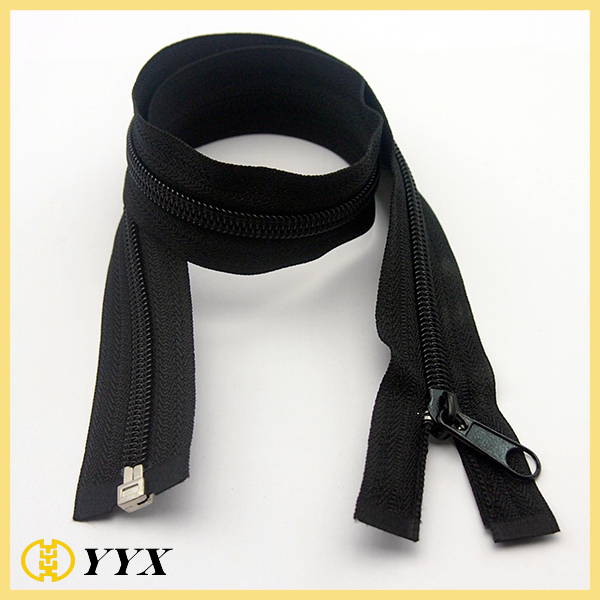 3.2. Metal Zipper:
Metal zipper is a kind of zipper that zipper teeth made of copper, aluminum or copper-nickel alloy material. Compared with resin zipper and nylon zipper, metal zipper more durable, and mostly used for jeans, jackets and backpacks.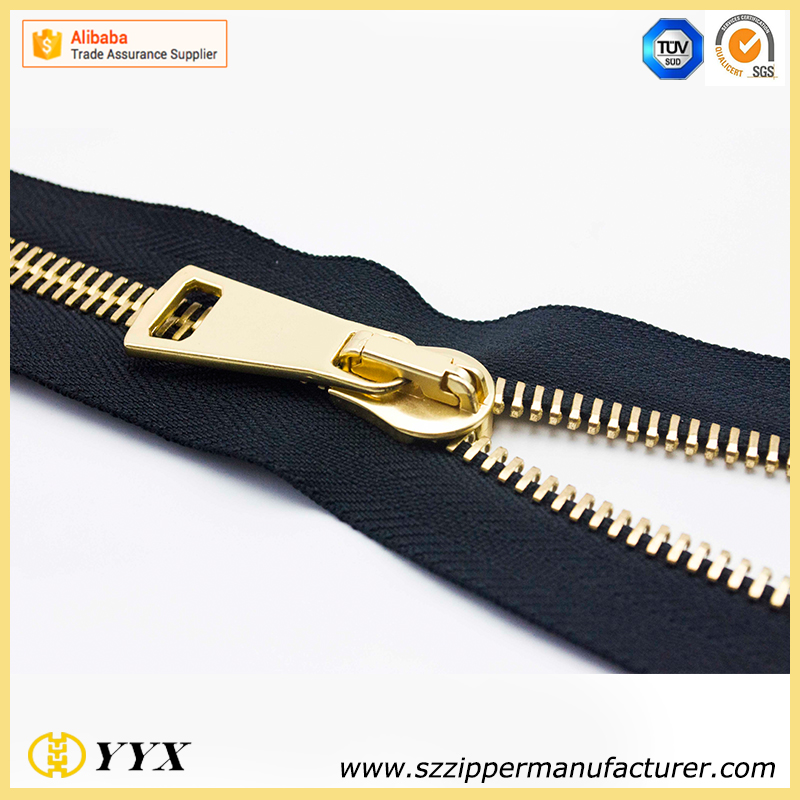 3.3 Plastic Zipper
Plastic zipper, some one also call it resin zipper, vislon zipper or delrin zipper. The teeth of plastic zipper made from plastic rice, colored by dye and shaped by plastic injection machine. More Durable than Nylon Zipper and Metal zipper, also cheaper than metal zipper. People like to use it in clothing and pockets.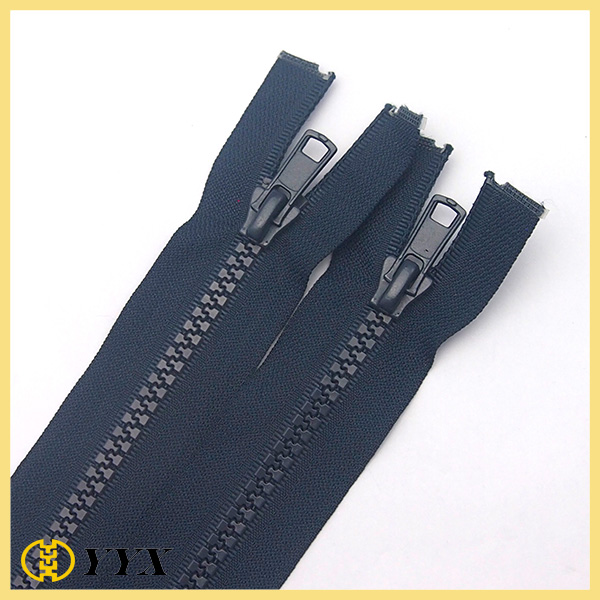 4. YYX Zipper
Shenzhen YYX Zipper Manufacture Co., Ltd was founded in 1990. Based on years' experience in zipper production, our zipper are highly appraised by customer in the feilds of garment processing, handbag and tent production. We enjoy the advanced and professional production equipment, professional testing apparatus and high quality employees for producions.

The products are at high and stable quality. We provided on-time delivery and active innovation as the tenet, we strive for more excellence and stable development. We take the whole world in view and look forward the future.
Our tenet: first quality, customer upper most, on-time delivery, considerate service!
Our philosophy: humanity-oriented, innovative, enterprising, practical, excellent!
Our Direction: Professional, larege-scale, international!
*Related Products:bag zipper,cheap zipper,zipper roll,wholesale zipper.