1.What is
lany
ard
:
A lanyard is a cord or strap that is worn around the neck to hold an identification badge, whistle, keys or other small object. You can see lanyards in use everywhere by businesses, schools, hospitals, at special events, conventions, reunions, and in many recreationall activities.
2.Lanyard
Category
:
Based on different material used for lanyard production, here are five kinds of Zipper: Heat Transfer Lanyard , Silk-Screen Lanyard , Silicone Lanyard, Zipper Lanyard and Jacquard Lanyard.
2.1. Heat Transfer Lanyard
Sublimation lanyard is designed in the pattern, production copperplate, electric carving through the mechanical sub-color pattern engraved on copperplate. Copperplate printing machine and then get on the pattern printed on the PET film, and then through the mechanical heat transfer lanyard pattern is transferred to the product.

Sublimation lanyard content can be product brands, publicity posters, slogans, may also be sporting events, concerts, commercial activities, the name and other gatherings LOGO. Nylon, cotton, bamboo fiber can not withstand high temperatures, and high cost to go through a special process to heat transfer lanyard.Such as custom printed lanyard,double hook lanyard.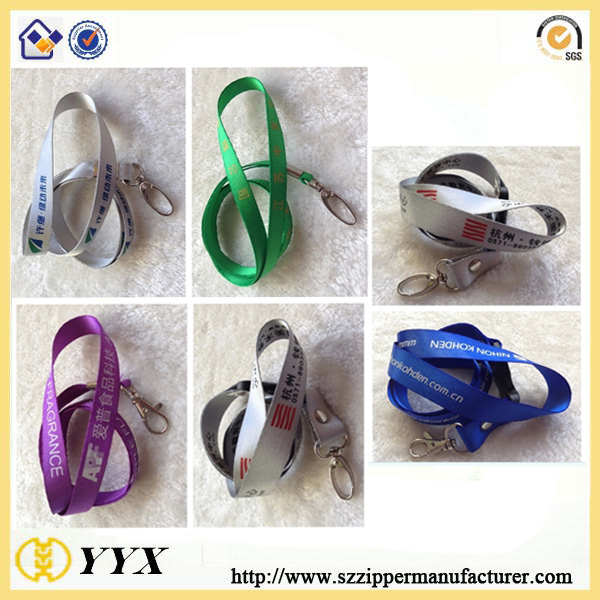 2.2. Silk-Screen Lanyard
Silk webbing lanyard is the production process LOGO traditional common expression, LOGO is printing ink by screen printing on the surface of the webbing. Printing out of LOGO texture clear, strong sense of three-dimensional, high definition, good adhesion.
Generally can be divided into screen printing lanyard phone lanyard, U disk lanyard, MP3 lanyard, working lanyard, lanyard exhibition, documents cards sling, brand badge lanyard, badge lanyard, lanyard visit visitors Wait. Product brands, publicity posters, slogans, may also be sporting events, concerts, commercial activities, the name and other gatherings LOGO.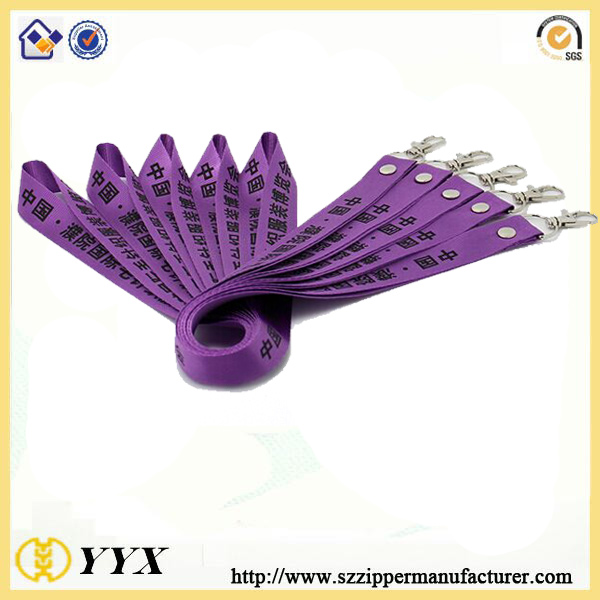 2.3. Silicone Lanyard
Silica gel is silica gel mSiO2 · nH2O made of a suitable dehydrating porous materials of different particle sizes. Has an open porous structure, specific surface area (surface area per unit mass) is large, can absorb many substances, it is a good desiccant, adsorbent and catalyst supports.

Silica gel lanyard using silica gel as a material made of, but not limited to mobile phone ornaments, can be widely used in MP3, MP4, digital cameras, small flashlights and other products of the match.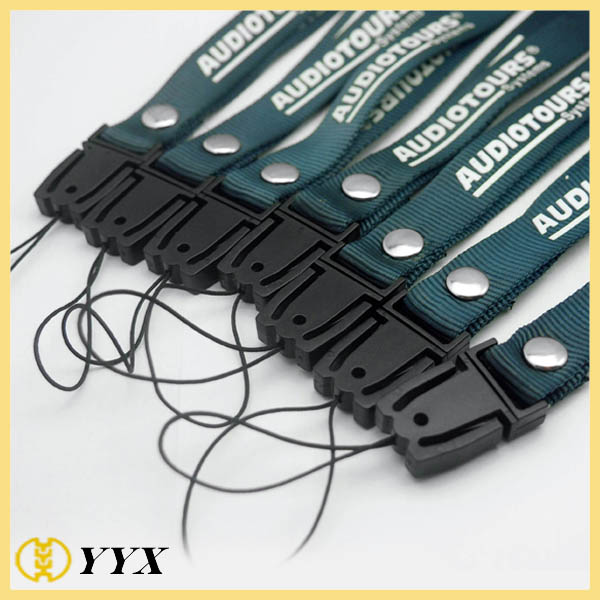 2.4. Zipper Lanyard
Zipper lanyard and zipper is shaped the same,It is the perfect companion for the mobile phone, brand certificate, key ring. Beautiful and practical zipper manufacturing plating with laser engraving and other advanced technology refined elegance applicable Peigua digital cameras MP3 U disk, PU rope, PVC rope, zipper cell phone rope, rope, harnesses, hand Wan belt.In addition to metal beads, other materials can be printed corporate LOGO logo, and in different parts and assembly methods, play publicity, promotional purposes. According to customer needs, design and manufacture many styles, diverse fashion lanyard!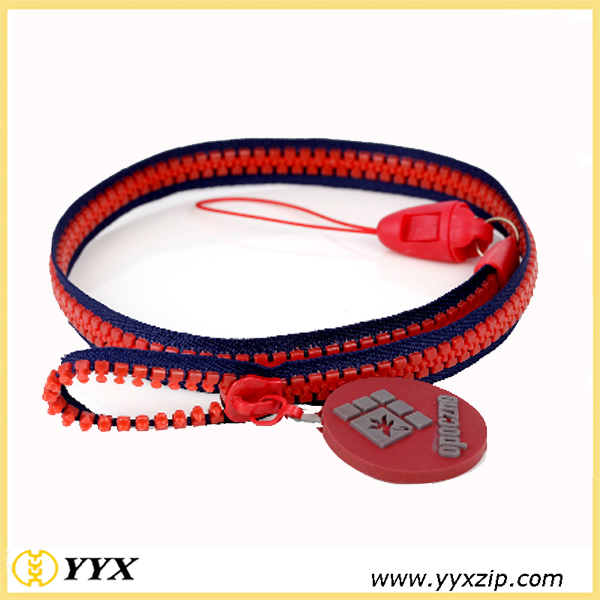 2.5. Jacquard Lanyard
Jacquard Ribbon Ribbon is a high-grade varieties.

Jacquard Ribbon generally used for high profile clothing materials or decoration materials (such as curtains, sand release material). Jacquard manufacturing process complicated. Warp and weft interwoven ups and downs, to form different patterns, convex, more weave flowers, birds, fish, insects, animals and other beautiful patterns.

Jacquard Ribbon soft, delicate, unique and smooth texture, good gloss, good drape and breathability, color fastness (yarn dyeing). Weft jacquard pattern amplitude with large and beautiful, color structured three-dimensional sense, and by the Jacquard pattern is relatively simple, relatively simple.